Company History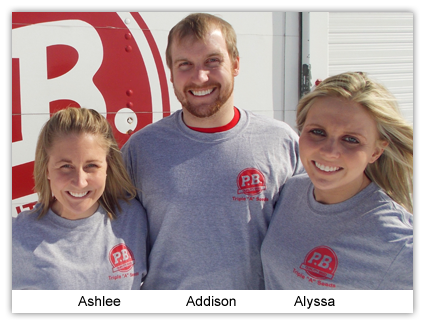 Triple "A" Seeds Incorporated is an ancestor of the Peterson-Biddick Seed Company out of Wadena, Minnesota. Peterson-Biddick was established by the partnership of John Peterson and Daniel Biddick in 1910. Biddick left the partnership in the mid 1920's. The business was taken over by J. Harold Peterson upon his father John's death in 1954. In 1981 the company was purchased From Harold by Al Wensman. The business was run by Al and his three sons from that point, changing the name to the Wensman Seed Company in the mid 90's.
In its prime, PB Seeds had five different outlets across the upper Midwest supplying seed and other farm goods to farmers and producers. In 1936 a store was opened by Charlie Clarke in Carroll, Iowa. The Carroll operation was moved from its downtown location when a new building was built just south of highway 30 on the west edge of town in the fall of 1990.
During the spring of 1997 the decision was made to drop the Forage, Grass and Small Seed line and produce only Corn and Soybean seed. Since the plant in Minnesota would not be able to produce varieties that would be viable to sell in the longer growing seasons of west central Iowa, the Carroll plant was offered for sale and purchased by the manager at that time and his wife, Kevin and Linda Patrick.
Kevin came to the company in the summer of 1988 and took over as manager in January of 1989. At the purchase of the business in 1997, the name on the company was once again changed to Triple "A" Seeds after Kevin and Linda's three children, Ashlee, Addison, and Alyssa.
We still display the original PB logo that the company has used for over 100 years on our products as a tribute to the long standing history of quality products we supply to the mid-west.
Kevin Patrick Bio:
Youngest of thirteen children born on a small dairy farm southeast of Mapleton, Iowa
Graduated Iowa Falls High School in north central Iowa in 1977

Attended Iowa State University and graduated in 1981 with a degree in Agronomy with an emphasis in Soil Conservation 

Worked as a salesman for Larry's Fertilizer in Vail, Iowa selling farm seed, fertilizer and chemicals 1981-1982

District Sales Representative for Crows Hybrids in Norfolk, Nebraska seed corn sales 1982-1984

Sales Manager for Lincoln Seed Sioux City, Iowa forage seed company 1984-1988

Hired as Manager of Peterson-Biddick Seed in Carroll 1988-1997

Purchased business summer of 1997 to present