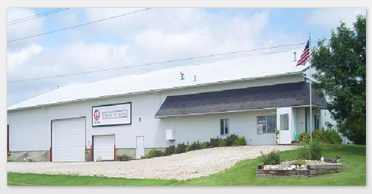 Welcome to Triple "A" Seeds
Triple "A" Seeds is a family owned Agricultural Seed company located in Carroll, Iowa. Although our main stay is Agricultural Seeds, we have grown quite rapidly in the Lawn Seed business the past few years. In addition to this, we carry all types of Forages, Small Grains, Pasture Mixes and other Lawn Materials. We supply our products to a wide range of producers and dealers in Iowa, Nebraska, South Dakota and Minnesota.
This web site serves as an introduction to us and our products. If you don't see the particular item, variety or blend on this site, go to the "contact us" page and tell us what you are looking for. If we have the seed on hand, most blends or mixes can be put together right here in our Carroll location within 24 hours. If you are looking for a Dealer in your area, or are interested in a Triple "A" Seed dealership, let us know and we will get you that information. Thank you for stopping by, and we hope we can help you find the seed you need.